you blow in.
open wide our curtains
and let the sun spill dancing across the floor.
your force pushes my hair back,
makes my breath catch
for all that living held within.
even the trees bend to hear your tales
and shake their leaves in
disbelief and laughter.
you make the clouds run
high above us, constantly
shifting these shaping dreams.
then..restless,
you blow out.
gathering the corners of the world to you
while I wait. afraid if I move you won't find me.
afraid more still that the open plains you now run will erase me from your heart.
At last after the wane of many lonely moons,
a soft caress sweeps over my down-turned cheek,
the hem of my skirt shifts slightly with the changing weather.
you return.
wrapping yourself around me, my bones stiff from the absence.
I breath deep the whispers of all the places you've been still buried deep in your skin.
and I smile.
delighted to feel you, however fleeting,
surround me again.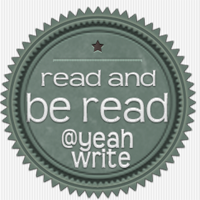 {linking with
Jen
,
dversepoets
}