I read a couple really great letters from mama's to their babies for International Women's Day, I couldn't resist, even if a little late....
Little Bird,
I am not much of a celebratory person for holidays that aren't wrought with tradition, so every year this day comes and goes without so much as a nod from me. But then, you've come along and are starting to unfurl, and now womanhood means so much more.
Since birth, you are the most intact soul that I've ever encountered. Birthed full of your spirit, daring us mere mortals to question your worth. You came in screaming. Craving me in ways that shook me, that I am still learning to lean into.
Oh, how you speak your mind. But with all your bravado, the timbers of your soul are gentle and kind. Compassion seeps from you, pouring onto people or animals that may need a champion, or at the very least a dear, dear friend. You care deeply. Express freely. Allow life to move through you.
And this is how you grow me, dear one. Before you, I never so fully felt the under current of this world. The pulsing beat, that warm flow moving us all in the same direction through the years.
Your generation of women were birthed into mama's arms that had whispered since your creation that you matter. That you should push, strive, and dream for everything because you are capable of it all.
I'm afraid in our gusto for you to know yourself better than we did; we have spoken the notion that we are each on our own. A pillar of strength holding up this world on our backs. But darling, your mama's generation, in its focus on independence, sat in lonely isolation, failing to see the other woman, at every post... helping with the burden.
You have taught me that like Sampson, blind, we will bring this world down on top of us. Crushing our very selves, if we pull, solitaire, with all of our strength.
You are teaching me that interdependence is far more beautiful than being fierce, yet alone. You are teaching me to bend low. To scoop others into my heart and when the time comes, rest my weary head on the shoulders that surround me.
For this world is forever wide, but we women - when we stretch our arms, reaching, chests thrown back and hearts exposed- can circle it. Care for it with the innate wisdom that allows us to grow life in our darkness. With a love that is womb deep.
Never underestimate your own strength, your own voice, little one. You who look tender as a bird, and like your namesake, you leap out of that tree, eyes focused forward, tucking your feet up as you trust your wings to soar.
But too, never underestimate the power of brokenness and listening hard to lives that are not your own. For this interconnectedness will keep you steady. Humbled. Bathed in grace.
For even the birds know it is far better to migrate through life together,
than to fly it alone.
'til the moon turns to dust,
Mama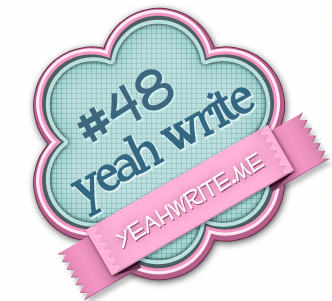 Shared with sweet
Jen
,
Painting Prose